Fernwood's Online Programs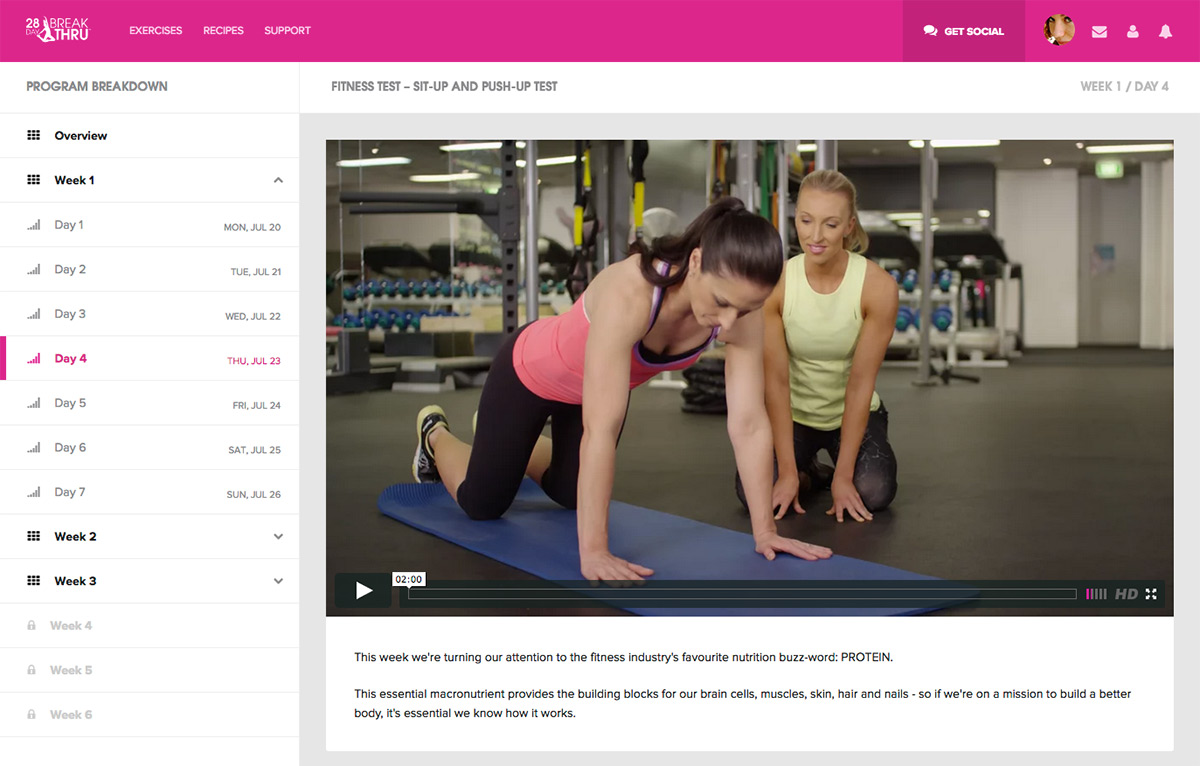 The Fernwood Online platform is a web app that all of Fernwood's online exercise and nutrition programs are built upon. Being such a beast of a project, it's hard to know where to begin. When you purchase a Fernwood program, you can expect weekly exercise and nutrition plans specific to your body type, daily and weekly shopping lists and access to hundreds of recipes and exercises plus much more. Another major feature is the online community, allowing participants to connect with others also participating in the program.
This was a massive project that was in development for over a year before being launched in mid 2014 with the 28 Day Breakthru program. Since then development of new features has been ongoing and there have been multiple different online programs built upon this platform. The web app is built with ASP.NET MVC and tied together with a beautiful responsive interface that provides a clean and simple user experience on any screen size from phone to desktop.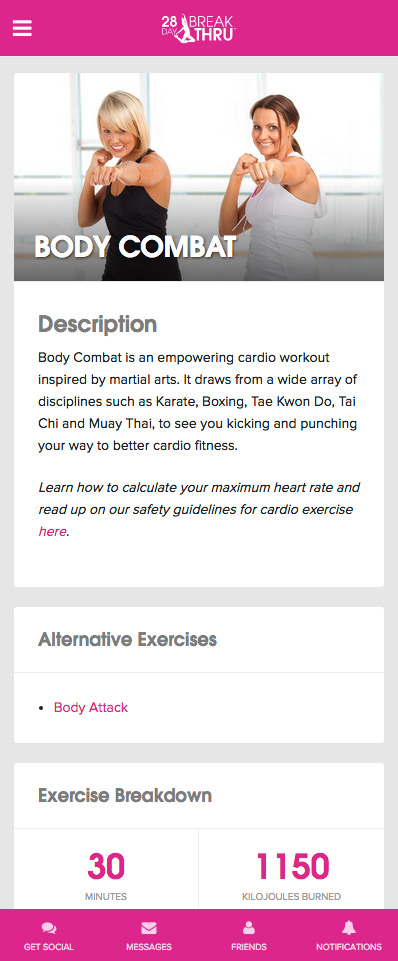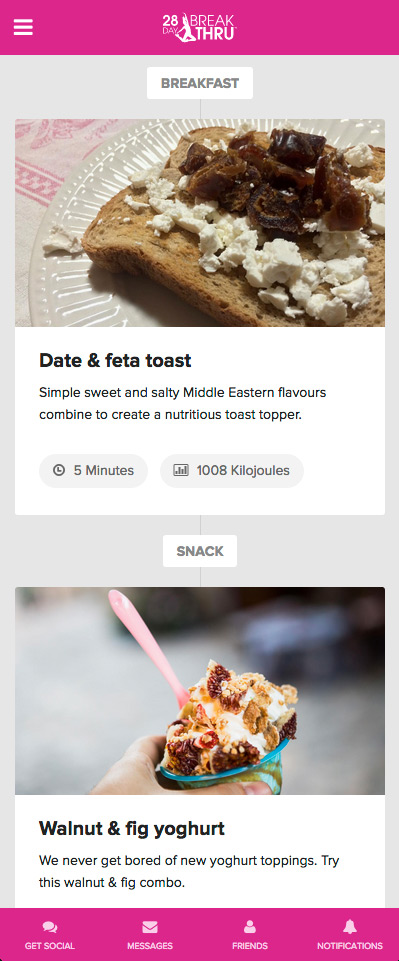 The social timeline is a place where participants can interact with each other. This provides a great source of inspiration, as participants can keep each other motivated. We built an entire social network from the ground up. Participants can post statuses and pictures, like and comment on posts, send friend requests, private messages, and much more.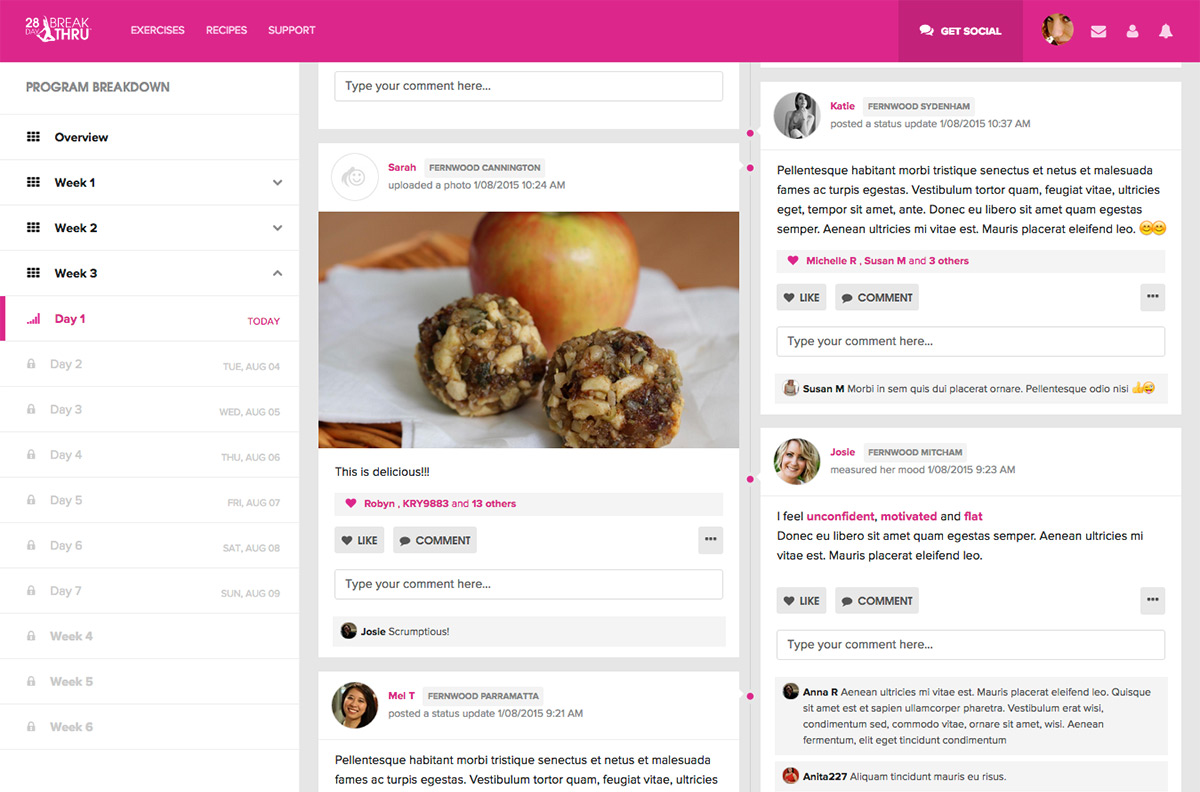 My role in this project mostly consisted of front-end development, but also some UI design. There is a lot more I'd like to dive into about this particular project, so I'll be sure to do so when I've got the time. Unfortunately the only way you can take a look for yourself is to purchase one of the Fernwood programs. If you'd like to check it out for yourself or know someone who'd be interested in the programs, you can visit the 28 Day Breakthru home page to get started.